The Best Garden Waste Disposal Service In London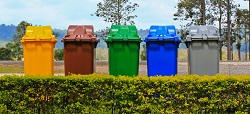 Have you spent the summer doing up your garden and now you're left with a pile of leftover junk and waste you don't know what to do with? Or maybe you are intended to reinvent your garden, but you are hesitant through fear of not knowing what to do about your subsequent garden clearance needs? Well worry no longer, Junk Removals is the only name you need for all of your garden waste disposal needs.
We have years of experience and a reputation to match it
, not to mention the best value for money in the entire of the capital! Don't believe us? Call
020 3795 7697
today to talk to an expert and get a free quote.

The Benefits of Our Garden Waste Removal Services
You spend hour upon hour, day upon day on your garden, you take it from simply a grass covered space, to a stunning addition to your home. But before you can enjoy it, you have to work out what to do with all of the waste you have collected during the process. Your options are seemingly endless when it comes to garden waste disposal, and you don't want to spend all day calling round every single company to find the best and most affordable service for you. With us, you don't have to! We keep a strong eye on our competition to ensure that we can also guarantee the best price for the work you need doing, so
020 3795 7697
is the only phone number you will ever need.
Our highly trained staff will carry the work out quickly and professionally
, and you will be able to enjoy your new garden before you know it!

The Perks of Using Our Garden Clearance Services

• Seven day a week service with no increased rates for weekend or bank holiday work
• Highly trained staff who are passionate and driven to deliver the best possible service at all times
• We have a strong reputation and are a trusted and reliable service
• Work done at your own pace, we offer a same day service or we can work around your schedule
• We are friendly and approachable and we'll even give you some free advice, hints and tips for the future
• We can provide what you need. Patio clearance, garden sheds clearance and many other services provided.

All Services Provided
Many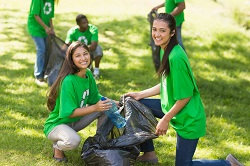 garden waste removal companies will expect you to do a certain amount of the work before their arrival, or help them while they are here. Not only do we not expect that of you, we do not want you to do it! We are proud to provide a full service, we will collect your junk, load it, transport it and dispose of it ourselves.
We have gained our reputation by providing a full service and we work hard to maintain that reputation.
So all you have to do is make one phone call, then you can sit back, relax, and let us take care of the rest.

The Sooner You Call, the Sooner We Can Help
Whether you want a same-day service, or you want us to work at your pace, call Junk Removals today to talk to one of our highly trained and knowledgeable experts, and receive a free consultation.
We are the right service to choose for all of your garden waste disposal needs.
One phone call to
020 3795 7697
is all it takes to know that all of your garden waste will be removed swiftly, professionally and for the best price you will find in the whole of the city of London!