The Only Name For House Clearance In London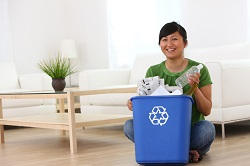 Junk Removals have years of house clearance experience and we use the knowledge we have gained over these years to provide the fastest, most efficient, best and most competitively priced service to be found in the capital. With a large team of experts who all have very specific skills as well as a passion and determination to always do the best possible job,
we are the best company in your area.
So regardless of whether you're moving house and need to clear things out, your new house has some unexpected junk left over from its last owners, or you just want to clear out that cellar you keep meaning to clear out, call
020 3795 7697
today for a free quote.

No Job Too Small or Too Large

Whether you need flat or house clearance, whether you're clearing out everything, or there's just a few bits of furniture that you need to get rid of, Junk Removals are here to help you. We are here for all of your household rubbish removal needs. Whether you have time, or you're in a rush, we will work at your pace and provide you the highest quality service in London for the lowest price in the city, guaranteed. We work in a very competitive market, but we have managed to stay at the top of this market for many years. This is because we care about what we do, we care about our customers and we offer the best quality and the best value for money around.

Nobody Only Uses Us Once
We enjoy many repeat customers, once people use our services, they never go anywhere else for their house clearance needs. Many of our new customers come through recommendations from existing clients.
Here are just some of the reasons people always come back to us:
• Loyal customers rewarded with discounts for repeat business
• Attention to detail, no matter how big or small
• No extra charge for weekend or bank holiday call-outs
• Experts on hand to offer tips and advice as well as physical assistance.
• Same day domestic clearance service available
• Friendly, approachable staff
• No minimum charge, any job undertaken with the same level of professionalism
• Best prices in the city, guaranteed

Our Staff Are Here for You
Our staff all receive extensive household rubbish removal training to ensure that they will provide you with the best possible property clearance job.
We are proud of the reputation we have developed over the years
and we work tirelessly to protect it. Our staff understand how important this reputation is to us and to them, they love the trust that our clients have because of the name on their vehicle. Our staff are famous for their trustworthiness and their friendly nature. By calling
020 3795 7697
you are ensuring the best possible service and guaranteeing that you will have no need to worry about anything. Your domestic clearance necessities will be handled with aplomb.

Don't Waste Any Time
We are here all year round to provide you with the best household junk removal service in London, so don't hang about, call us today. We may be in demand from repeat clients, but
we always make sure to make time for our new customers.
Because to us, new customers are just repeat customers that we haven't met yet. For the best quality property clearance in town from our courteous, swift and professional staff, call
020 3795 7697
today. Before you know it, all that clutter that has been taking up your house will be gone, and you can relax, put your feet up, and tell your friends all about us.