Hire Our Outstanding Rubbish Collection Services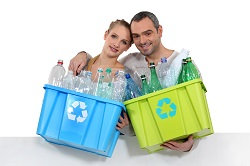 You have a busy schedule, full of working and taking as much time as you can with your family. Every now and again you decide to just leave the clearing away of certain things for another day. Who wouldn't? It is entirely understandable, but it can also get out of hand very quickly. You leave on thing here, a couple of things there, and before you know it you are climbing over bags and boxes of rubbish to leave your house in the morning.
Junk Removals are here to solve your problems by offering you the best and most affordable rubbish collection service in London.
Call us today on
020 3795 7697
for a free consultation and to get a free quote on your junk removal.

We Are Proud of Our Reputation

We have years of experience in the field of rubbish removal. We have worked hard to build our reputation and we work even harder to maintain it. We are proud that the majority of our clients are either repeat clients, or have been recommended by those who use us regularly. We work in a competitive market and we are proud to be known as the best in London at what we do. We know how easy it is for your rubbish to get out of hand, that's why we are always here to cover your rubbish disposal when you need it.


Services Offered

• Loyalty rewarded - Discounts and deals for repeat customers.
• No job too large or too small – Whether you need the rubbish from an entire block of flats removed, or just need to dispose a few bits around the house that you don't have time to deal with.
• Waste collection done at your pace – Whether you require a same day service, or for us to work around your busy schedule, we are happy to oblige.
• Lowest price guaranteed - We keep a firm eye on our competition so you don't have to. We will offer you the best rates in town, guaranteed.
• Highly trained staff – Our waste collectors are driven and passionate about what they do, and they have all received extensive training from us to ensure they deliver the best possible service at all times.

We Are Always Here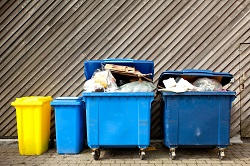 Whether it's the holiday season, bank holidays or weekends, we are always on hand to help you with your rubbish collection needs. We don't up our prices at this time either, so whether it is the middle of the summer holidays, a Saturday, a Sunday or even a bank holiday Monday, you can take advantage of the same value for money that you expect from Junk Removals on any other day of the year. We are proud of the service we provide, and
we will continue to provide the best waste collection service in London for many years to come.

Call Today
020 3795 7697
is the only number you need to remove all of that clutter that has been blocking your doorway for so long. There is no shame in your rubbish collection needs getting out of hand, and no shame in asking for help. We understand how easy it is for rubbish and waste to mount up and that's why we provide the junk removal service we do. So don't let that rubbish pile worry you and your family any longer, call
020 3795 7697
today to talk to an expert and receive a free quote.
We'll have your rubbish out of your way before you know it.